Eric Woods, 30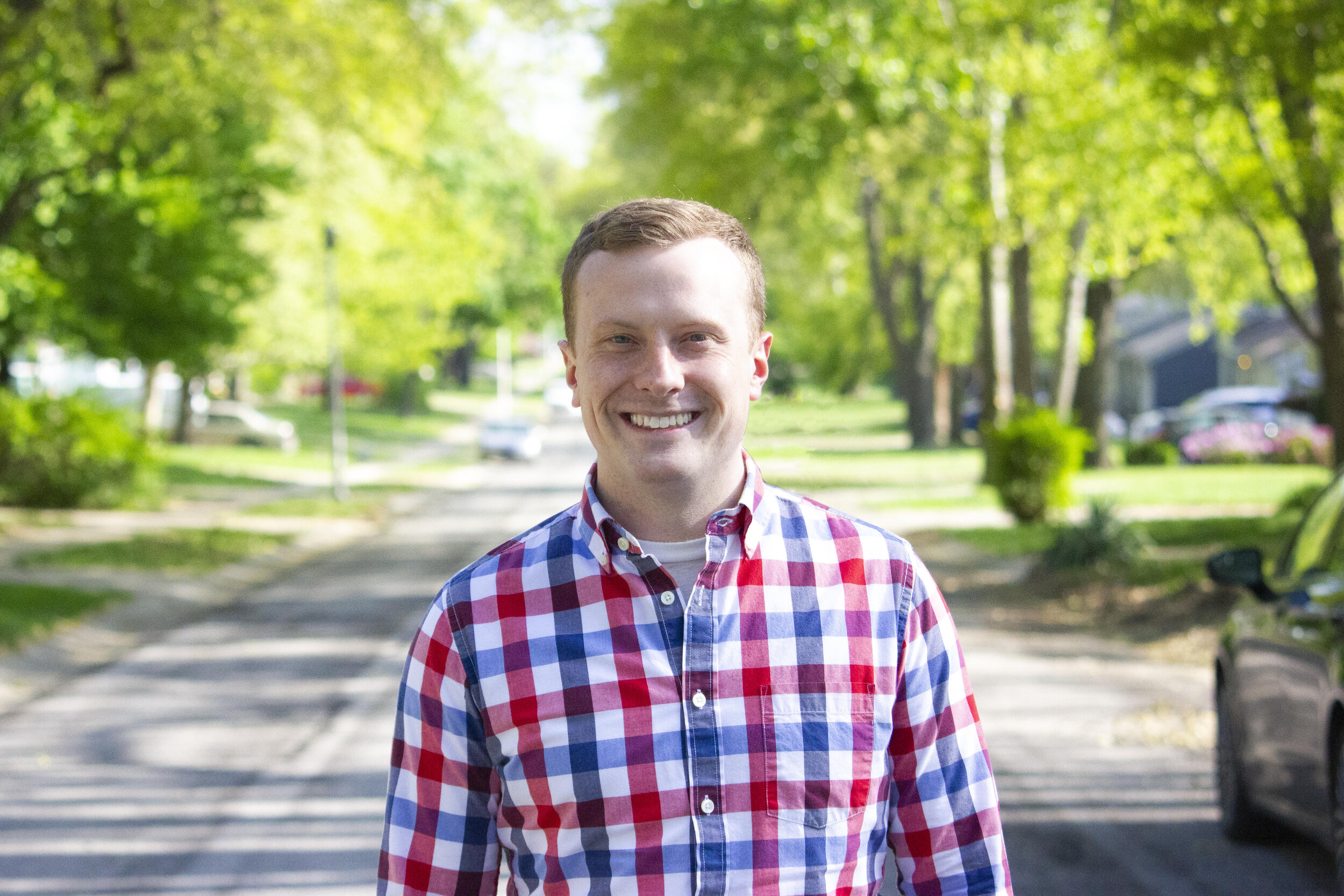 Eric Woods fought against election officials who tried to silence the youth vote. Today, the 30-year-old Missouri State House hopeful is continuing that fight for a stronger and more inclusive democracy in Missouri.
What was the best piece of advice you received about running for office?
Not everybody is going to like you. Even if you believe you have the right message and you are trying to do good, there will always be people who disagree. The core of public service is realizing that you work for ALL of your constituents, not just those who support you.
What are the potholes in your district? What are the issues you feel are going ignored and you want to see addressed?
In this case, the potholes are literally potholes. We have a major infrastructure problem in Missouri. This is especially impactful in districts like the 15th where a many residents must commute to work. The state has been dragging its feet and kicking the can down the road on desperately needed infrastructure projects for years. While some funding was approved in 2019 to repair bridges, it does not represent a long-term, sustainable strategy to both repair and maintain our state's aging infrastructure.
You're currently working in IT Security and are focused about data privacy and security. What policies can be implemented on the state level to protect Missouri residents?
Missouri currently has breach notification laws on the books, which is a good start. Under the current statute, companies are required to notify consumers when certain data is illegally accessed or stolen – credit card information, social security numbers, etc.
However, we have not implemented policies that dictate what rights and ownership people have over their own data. California recently passed a data privacy act that Missouri should emulate, and that I believe should be adopted at the federal level. This law requires that companies collecting and storing personal data be required to disclose to any person:
What personal data they are collecting or have collected

How the data is collected

Why the data is collected

How the data is used

What third parties the data is being shared with
This law also puts in place the very important "Right to be Forgotten," which is an individual's right to have a company or entity delete all data that they have collected about them.
The bottom line is that Missouri residents have a right to know who has their personal data and what they're using it for. It's an important step toward protecting against identity theft, strengthening privacy rights, and ensuring that families and children are safe online.
To put it simply: they're afraid of us.
"Millennials will soon constitute the largest share of registered voters in the country, and Gen Z is one of the most politically engaged generations in decades."
You've actively worked to register younger voters but have also faced push back from elected officials. How have elected officials sought to suppress young voters in your state? Why do you think they're looking to silence young people?
To put it simply: they're afraid of us. Millennials will soon constitute the largest share of registered voters in the country, and Gen Z is one of the most politically engaged generations in decades. In states like Missouri, the government is doing everything that they can to keep turnout low. We are one of the few states that do not allow early voting or mail by vote options. Because of this, long waits are not uncommon at polling places in more heavily populated areas where greater proportions of working people and young people live. In a democracy, we should be doing everything that we can to increase the franchise, not restrict it. We need automatic voter registration, early voting, and vote by mail options to get as many people engaged in the process as possible.
Young candidates are often dismissed because of their lack of experience. What do you think has prepared you the most for this position?
"Age does not equal experience."
I have always been interested in service. Throughout my life I have served on various boards and committees, been involved with multiple non-profits, and have striven to give back to my community wherever I can. Age does not equal experience. I'm prepared for this position because through my past service I have come to understand the needs of my community and I have a desire to see those needs met.
What advice would you give to another young Democrat considering a run for office?
Don't be dissuaded by the naysayers – there will be plenty! If you've got the fire in your belly and the passion to change the status quo, get out and make it happen. Connect with your community. Meet as many people as you can. At the end of the day, you're not running for yourself but for them; Don't lose sight of that.
The views expressed in this interview are those of the candidate, and do not reflect the beliefs and views of Ballot Breakers or its staff.